STEP 1
Preparation for Mentoring
STEP 5
Attend Science Fair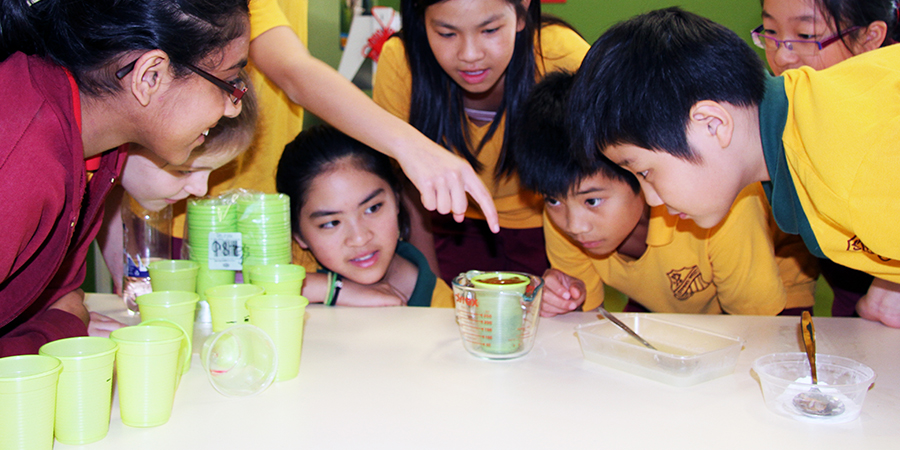 Goals for STEP 2
Attend MySTic BRIEFING SESSION
Attend SCHOOL VISIT #1 on the scheduled date and time
Meet and greet ALLOCATED STUDENT GROUP/S
Facilitate student group/s to select: FOCUS/TESTABLE QUESTION, VARIABLES, PREDICTION / HYPOTHESIS, METHOD and EQUIPMENT
Scroll down for more information.
BRIEFING SESSION: attend
SCHOOL VISIT #1: attend correct location, on scheduled date and time
STUDENT GROUP/S: get to know them
INVESTIGATION PLAN: ensure student group/s have a 'testable question' and know what to do once you leave
STEP 2 is in Week 3 of School Implementation
Briefing Session

One of your School Science Teachers or one of the Primary School Teachers or a MyScience facilitator will hold a BRIEFING SESSION about what you will be doing as a Mentor.
Most of this information is covered in the website MySTic Implementation Steps but the session will provide you with:
awareness of the physical layout of the primary school and classrooms (if held at the primary school),
a chance to ask questions about the program, your role, the class theme, student needs etc.,
an opportunity to meet teachers and other Mentors/MyStics who will be working with the primary students, which will promote a sense of belonging and focus around the purpose for coming into the school,
awareness of the location of the School Office where you need to 'sign in' and 'sign out'.
School Visit Information
Check that you know the: NAME, TELEPHONE NUMBER, LOCATION and TRAVEL TIME to the primary school so that you arrive 10-15 minutes before your scheduled visit time. This may be organised for you by your Science Teacher.
All schools require visitors to register their presence at the SCHOOL OFFICE, where you will be required to 'sign in' and to wear a 'Visitor Badge' while on the school premises during working hours.
You will likely be met by senior primary students who will then take you to your contact teacher/classroom.
Your school visit will be co-ordinated with other class Mentors/MySTics so that you are all in the class at the same time.
At the conclusion of your school visit, return your badge to the School Office and 'sign out'.
Student Groups

By the time of the first mentor visit your students should:
each possess a LOGBOOK in which they have recorded their science activities, thoughts and ideas,
have practised conducting 'fair test' scientific investigations related to the class theme with the support and guidance of their class teacher,
understand that when conducting a fair test they need to use 'Cows Moo Softly' where COWS stands for CHANGE ONE THING, MOO stands for MEASURE SOMETHING and SOFTLY stands for KEEP EVERYTHING ELSE THE SAME,
have participated in a class brainstorm around a THEME,
have joined a student group who all agree to work on the same TOPIC, and generated a number of possible questions for their investigation – some of which may be 'testable'.
Investigation Plan
Student groups need a clear plan for how to do their investigation.
By the end of Visit #1 each group should have recorded in their logbooks:
a clear idea of their QUESTION,
how they will CONTROL THE VARIABLES,
a PREDICTION OR HYPOTHESIS,
the METHOD OR STEPS that they will follow, and
the EQUIPMENT that they will require.
Use the following RESOURCES for additional information about how to support your primary students in this phase of MyScience.
Student Planned Investigations
Testable Questions
Predictions & Hypotheses
SCAFFOLDS/PROFORMAS that support student planning:
Classroom Poster
Student Scaffold #1 = BASIC
Student Scaffold #2 = ADVANCED
REMEMBER:
You are guiding and supporting the students – not telling them what to do.
Challenge their questions and ideas, ask them for clarification such as:
'What do you mean … ?'
'What do you think will happen if …?'
'If we change TWO things (e.g type of soil AND pot colour), how will we know …?'
Your discussion and questioning is demonstrating what scientists do when they design a plan to answer their questions.